JJ Burke Renault continues 'Buy Now, Pay Later'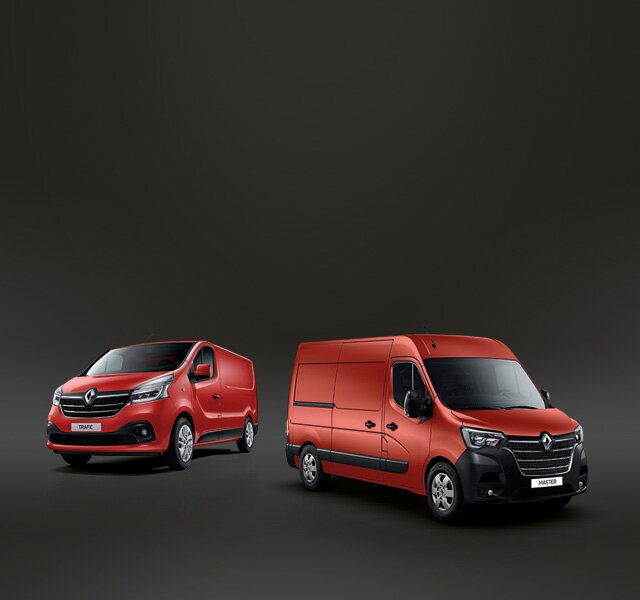 JJ Burke Renault, Ballinrobe are delighted to announce the continuation of 'Buy Now, Pay Later' offer on New Trafic and New Master vans. Additionally, the low rate of 3.9% APR means more savings in interest and lower monthly payments helping with the cost of change on new models. This is the most competitive LCV range finance offer over 5 years in the market.
Karen Burke, Dealer Principal, JJ Burke Renault said; "This is a great time to buy a LCV. The finance offer represents huge savings for our LCV customers saving over €3,000 compared to the high street banks. In a market where LCV prices are increasing due to WLTP changes, our finance offer remains the same, delivering even more value for our customers with finance amounts increasing but our interest rates staying low."
JJ Burke Renault offer is valid on all orders for new Kangoo, New Trafic and New Master models purchased up to 31st August and registered by 31st August 2020. It includes:
• 3 Months Deferred Payments
• 3.9 % APR HP
• 5 Years Warranty + 5 Years Roadside Assistance
August is the month to call JJ Burke Renault and avail of this amazing offer. JJ Burke Car Sales are the West of Ireland's most respected leading new/used car dealership delivering excellence in Customer Service and after care provided by an exceptional team supporting each other.
Call in to talk to our sales team or visit www.jjburkecarsales.com for a full list of vehicles on offer. JJ Burke Car Sales, Claremorris Road, Ballinrobe, Co. Mayo 094 9541359 or info@jjburkecarsales.com
-Ends
For media enquiries contact caroline@carriedawaypr.ie or 087 4482070